BASEUS POWER BANK BIPOW PRO 20000mAh 22.5W - WHITE
Powerful recharge anywhere
The Baseus Bipow Pro 20000 mAh external battery provides fast and reliable charging for multiple mobile devices at the same time. This is possible thanks to the high capacity of the 20000 mAh battery and the presence of three ports for connecting devices. With support for major fast charging protocols, your gadgets charge at incredible speeds. And 9 levels of intelligent protection guarantee not only fast, but also safe recharging.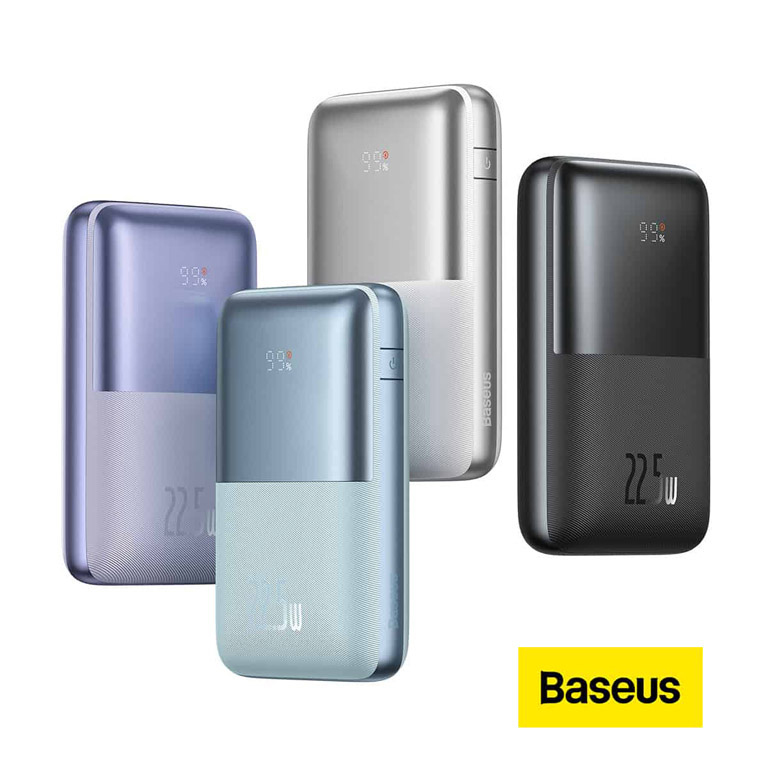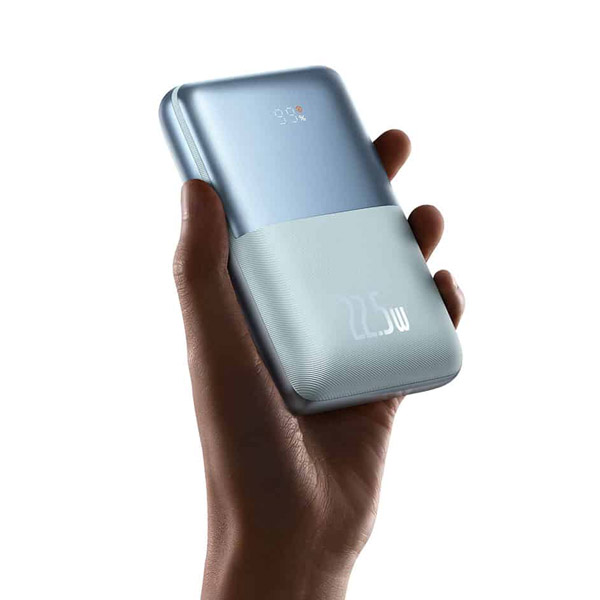 Practical design
Due to the fact that the Baseus Bipow Pro 20000 mAh case is made of durable plastic, resistant to external influences, the battery perfectly withstands transportation in a bag. The matte texture of the surface prevents accidental slips and falls, even if recharging takes place, as they say, on the go. The large display will accurately tell you the current battery level.
Fast Charge Standards
Baseus Bipow Pro supports modern fast charging standards - Quick Charge 3.0, Power Delivery 3.0 (Apple), FCP / SCP (Huawei), AFC (Samsung), thanks to which the process of restoring the charge of your mobile devices is accelerated several times. Using Power Delivery 3.0 technology, iPhone 11 or iPhone 12 replenishes the charge by 50% in just 30 minutes. And the SCP 22.5W technology helps to restore the HUAWEI P30 charge by 60% in just half an hour.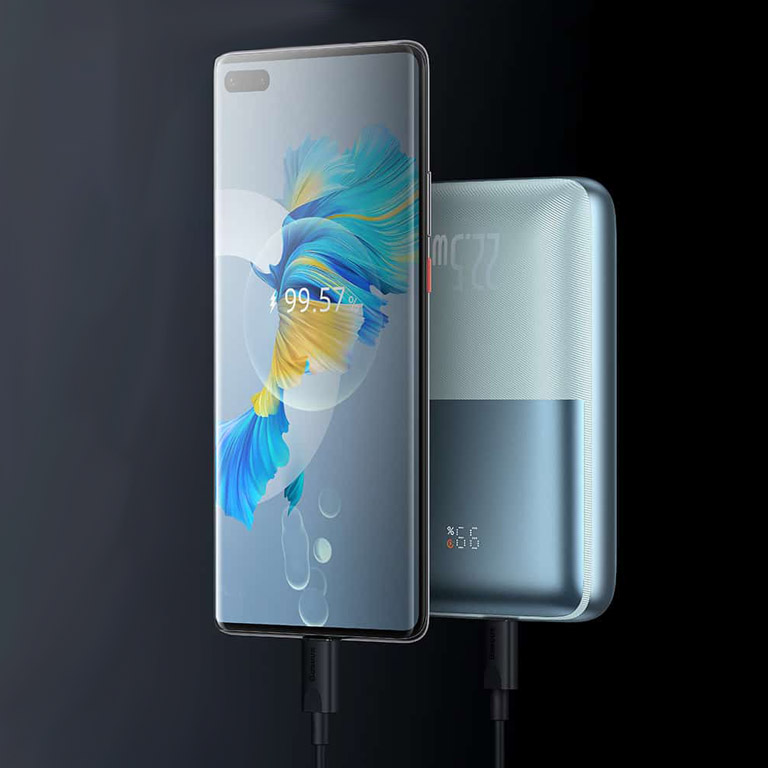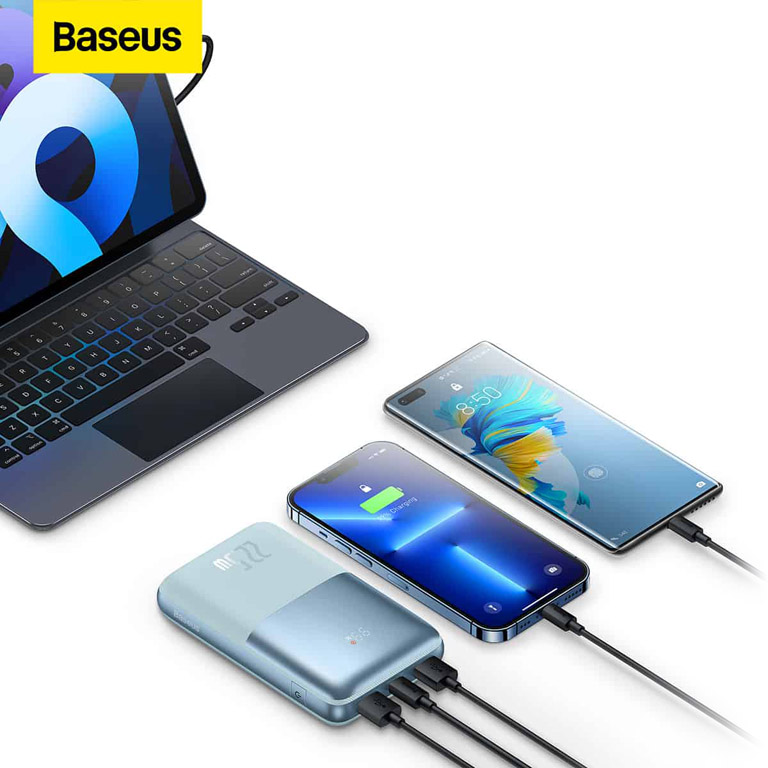 3 ports
Baseus Bipow Pro 20000 mAh is equipped with 3 output ports (2xUSB, Type-C). This configuration allows you to charge up to 3 gadgets at the same time. And the capacity of 20,000 mAh is enough to recharge your smartphone several times, or to simultaneously charge three devices.
Safe recharging
Nine levels of intelligent protection (from overcurrent, overcharge, overheating, overload, various overvoltage's, short circuits) make it possible to charge devices without fear of damaging them. The intelligent charge management system automatically sets the optimal parameters for each device so that recharging takes place as quickly and efficiently as possible.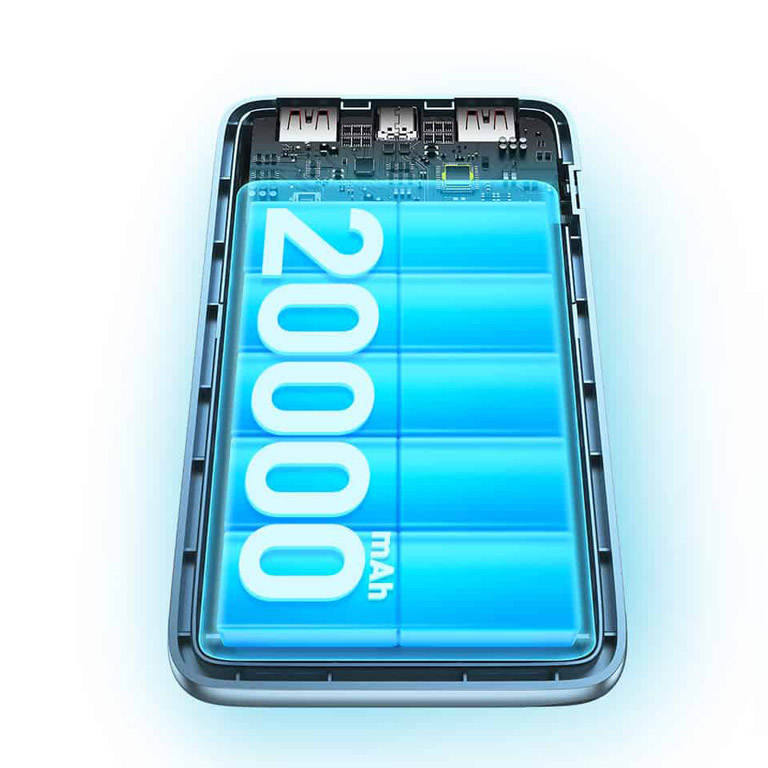 Stock:

In Stock

Model:

PPBD040302
Baseus